Creopia Productions
Building a Film-Based Creative Economy for Social Impact in Armenia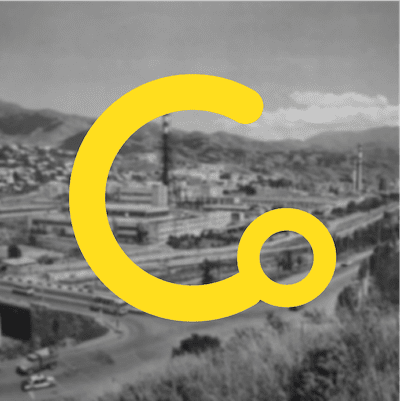 Creopia Productions is an Vanadzor-based film production company with a mission for social impact. Co-founders Sashka Avanyan and Lusine Poghosyan aim to use creative services to raise awareness around social issues as well as to generate jobs in the area of Vanadzor.
Quick facts
Immigration in Armenia is extremely low and emigration is extremely high. Armenia has one of the largest diasporas out of all the countries in the world. While the population of the country is about 3 million, there are 8-10 million people of Armenian origin living all over the world, mostly in Russia, United States or France.
Vanadzor is the third-largest city in Armenia, with a population of about 86,000. Vanadzor's main industries include chemicals, precision tools, machinery, and textiles.
Co-founders' Sashka Avanyan and Lusine Poghosyan mutual love for the city of Vanadzor is what brought them to become a team. They met in 2017; Lusine had just returned to her hometown of Vanadzor since completing a Master's degree in Italy and Sashka was working as a call-center manager there. One day, Sashka told Lusine about her dream to build a video-editing business that could release the potential of so many young creatives in Vanadzor and give them jobs. The idea sparked interest in Lusina, who then brought her experience with social impact into the mix. The timing was perfect and Creopia was born!
Sashka is a passionate filmmaker experienced in educational video, music video, short promotional reels, and documentary film. As a Canadian-American repatriated Armenian who grew up in Russia, she brings five years of videography, video editing, and production experience to realize the potential of Vanadzor's creative economy.
Lusine is a Vanadzor native passionate about peacebuilding. She loves using the arts for social change and has experience in working with social theatre. She brings eight years of social impact experience gained in Armenia, the South Caucasus, and Italy to realize a happy and creative Vanadzor.
Some of Creopia's video work:
Ultimately, the goal of Creopia Productions is for Vanadzor to become the main creative hub of the region, so that more people move there and work there. They want to hire 100+ employees over the next five years in order to initiate a blossoming community of all the creatives in the city and surrounding villages. Vanadzor has often been overlooked in terms of creative education and international attention, and they want to show how amazing this place can be. Some of their ideas for the future are creating a peace library, a coworking space, a public study and work space, and a community garden right in the center of the city.
The $2,000 Stardust grant will fund the creative filmmaking course that will begin at the end of 2019. Creopia will host a series of trainings and workshops on video-making and video-editing for the interested young people of Vanadzor (ages 18-30). The aim is to provide young people the space and the tools for self-expression and self-realization by creative means. After the course, the students will make documentary or fiction films with a focus on social impact in Vanadzor, their work will be exhibited, and all the participants will receive awards for their dedicated work.
Objectives of the project: The creative filmmaking project will help establish the contact with community members and provide space and tools for the realization of small movie project ideas. The exhibition is a way for people to get to know about the initiative, learn more about its values and its philosophy with the community members, as well as generate social impact with the short videos filmed and edited by the young participants. This will be their first local project with the engagement of the community members of Vanadzor!