Kajou
Diversifying Natural Cashew Products to Create Jobs and Decrease Food Waste in Côte d'Ivoire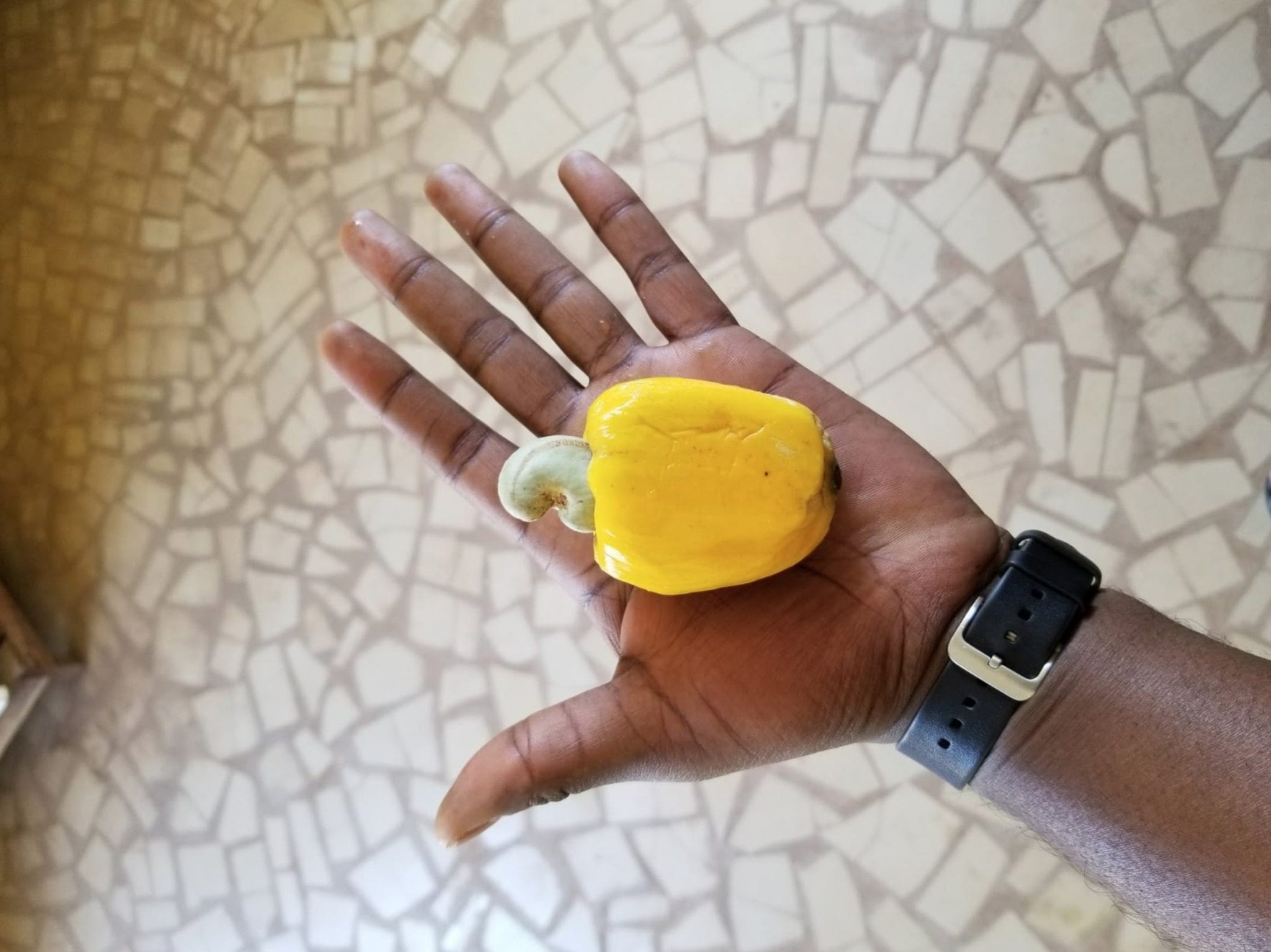 Kajou supports cashew farmers and their communities by increasing and diversifying their revenues, creating employment, and reducing cashew fruit waste by producing nutritious cashew juice and food derivatives.
In partnership with local cooperatives, Kajou aims to redefine the current cashew value chain in Côte d'Ivoire by bringing more value to stakeholders including farmers, suppliers, traders, governments, clients and end consumers.
Quick facts
Ever notice how expensive cashews are? There is a very high worldwide demand for cashew nuts. But in Côte d'Ivoire, the current cashew value chain is economically imbalanced and extremely wasteful.
In Africa and Asia, more than 80% of the overall cashew cultivation is performed by small farms and family workers
There are 300,000 cashew farmers in Côte d'Ivoire and 2.5 million in West Africa
Cashew nut supply value has grown over 87% over the last 10 years
While consumers pay about $10/kg for cashews, Ivorian farmers only receive $1/kg
Only 20% of production happens in Côte d'Ivoire; most is exported raw
By processing the apple cashew fruit locally to produce two cashew derivatives in the form of juice and flour, Kajou achieves three key objectives:
Offer a socially responsible-sourced product to local CPGs in Côte d'Ivoire while providing sustainable and attractive income opportunities to local farmers and their families
Support development projects that are addressing undernourishment globally by offering cashew fruit by-products at competitive prices to supplement existing product offer
Reduce the existing waste footprint from the cashew fruit in Côte d'Ivoire that results from the existing industrial process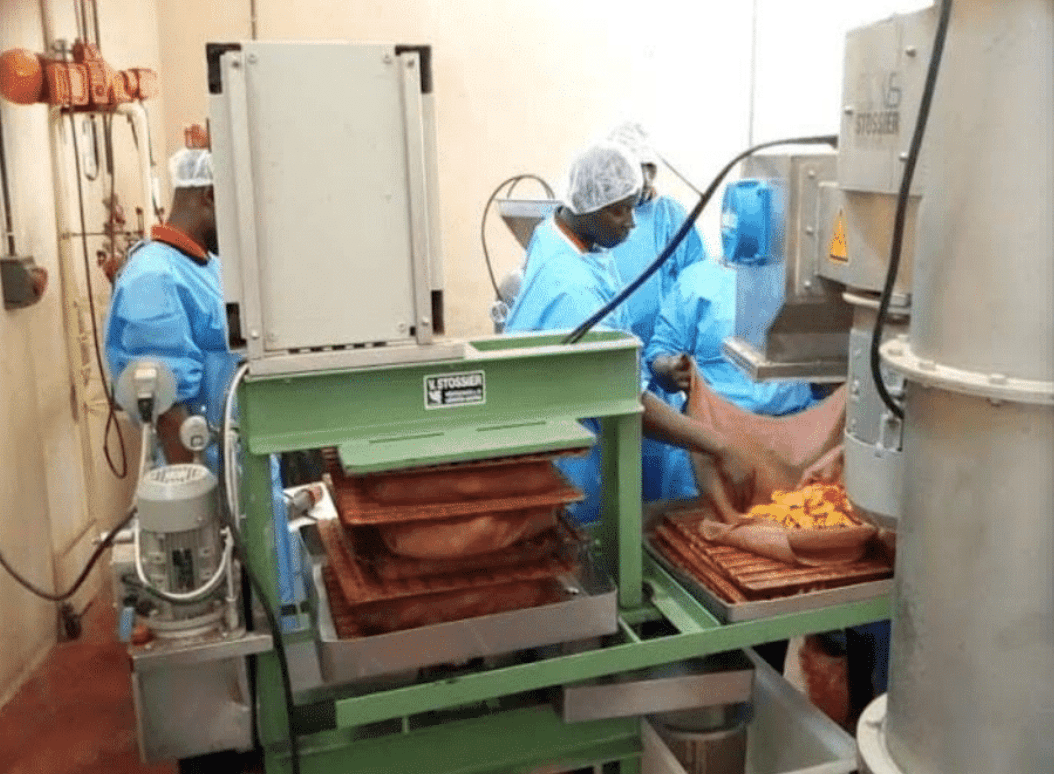 Kajou transforms cashew fruit waste into cashew juice and cashew flour. The production will be done in local, eco-friendly processing plants, giving Ivorians sustainable and ethical jobs.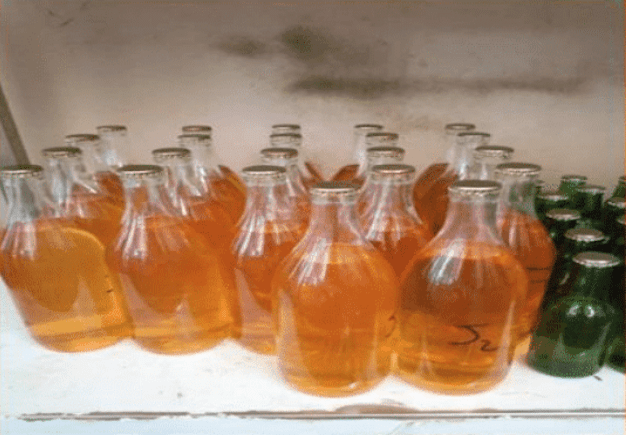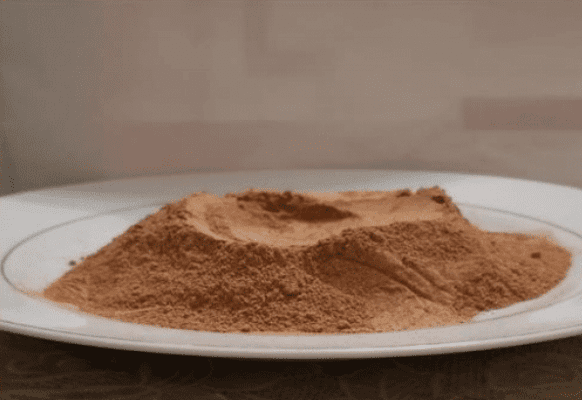 Kajou's cashew juice has high levels of micronutrients such as vitamin C (4x more compared to orange juice) antioxidants, and anacardic acid, which is anti-aging. It has 33% less calories than apple juice and has no added sugar. It also has 10x more iron compared to pineapple juice.
Kajou's cashew flour is gluten-free, low-fat, and fiber-rich. It serves as a supplement to existing flours in the market while providing a cheaper alternative.
Kajou's impact
Social
300 families involved
10 cooperatives involved
750,000 liters of juice on the market
576 million calories created
Economic
150% increase in family revenue
$375 average additional revenue for farmer
$2 million company-created annual revenue
Environmental
2.2 million kg CO2 emission reduction
= 196,000 days of energy consumption for a household
= 11,520 tons of waste reduction