Armelle Sidje Tamo
Founder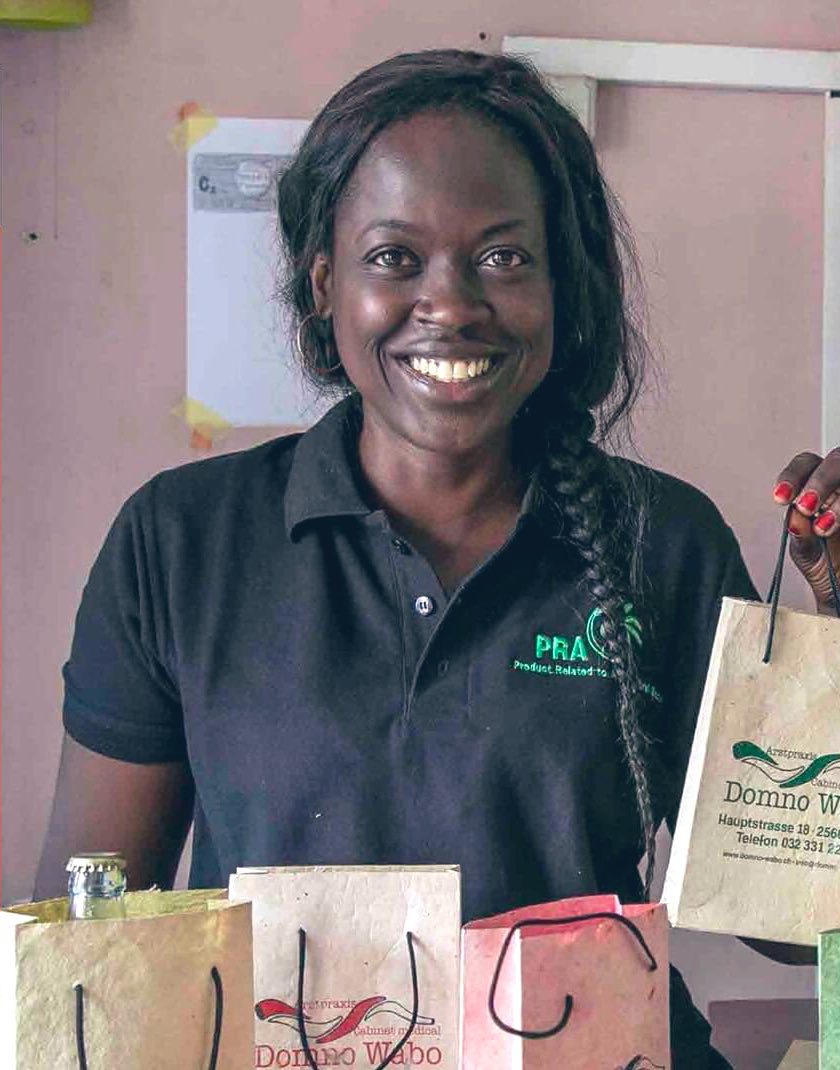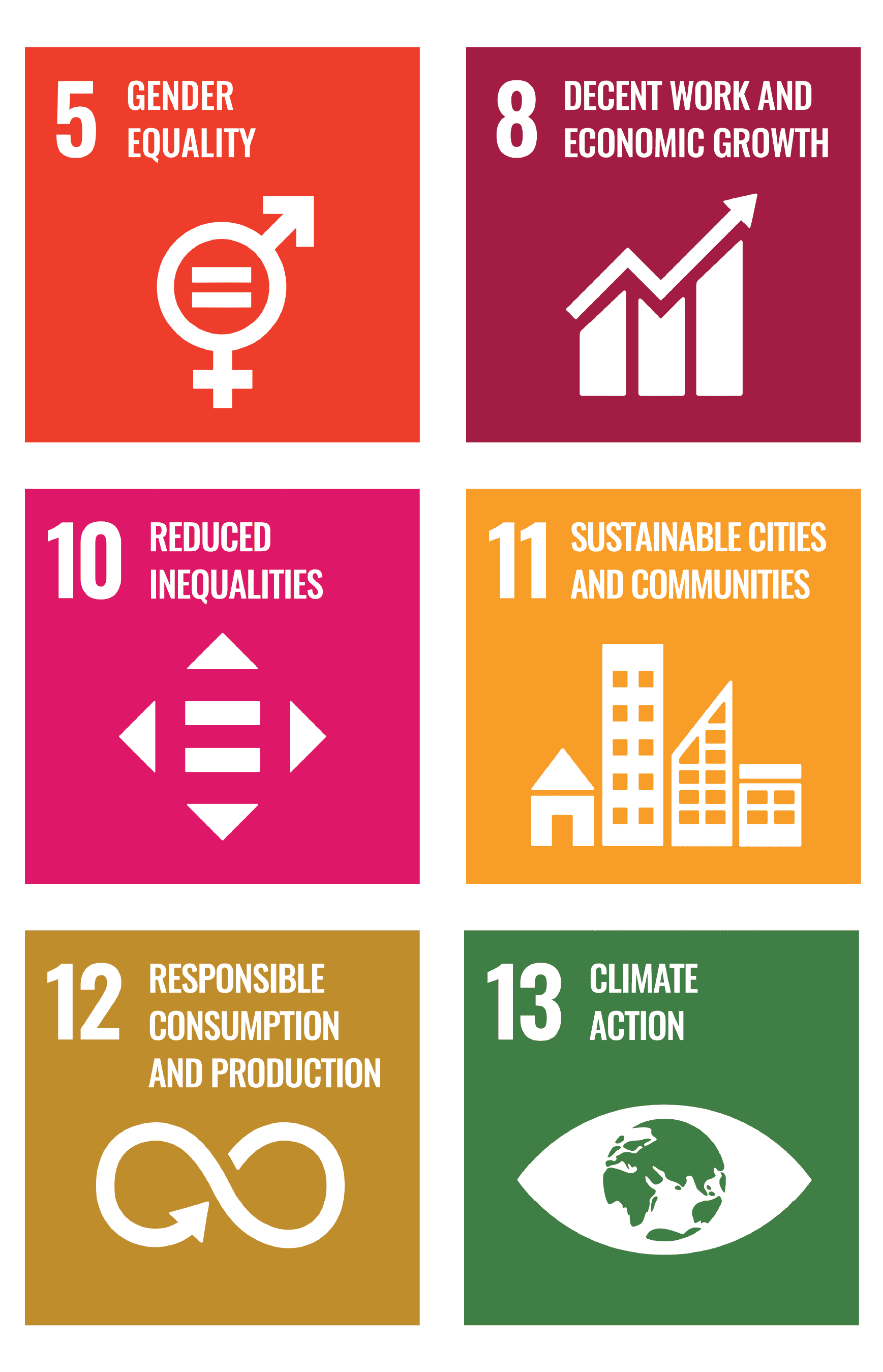 PRA (short for Products Related to Agricultural Sector) is a startup that combines recycled paper waste and plantain banana stems to create an 100% compostable and biodegradable paper-like packaging to be used in the agro-food industry, supermarkets, bakeries, wine cellars, clothing shops, and more.
Quick facts
Despite the existence of alternative, more eco-friendly materials, paper and plastic are still heavily used in a wide variety of sectors.
Each year, Cameroon produces 600K tons of plastic waste which destroys 200K hectares of its plant cover.
Each year, Africa produces 5 million tons of paper and only 4% is recycled.
Cameroon plans to ban 30% of its plastic packaging produced to replace it with substitute products. The country also plans to promote the use of biodegradable packaging by encouraging the replacement of all flexible plastics, establishing a fee for companies producing and importing plastic packaging and promoting a culture of plants traditionally used as packaging.
Every 8 months, after plantain harvests in Cameroon, the trunks are cut, abandoned in fields, and begin to rot, which emits methane (25x more toxic than CO₂).
Sources: France24, SciDev, MediaTerre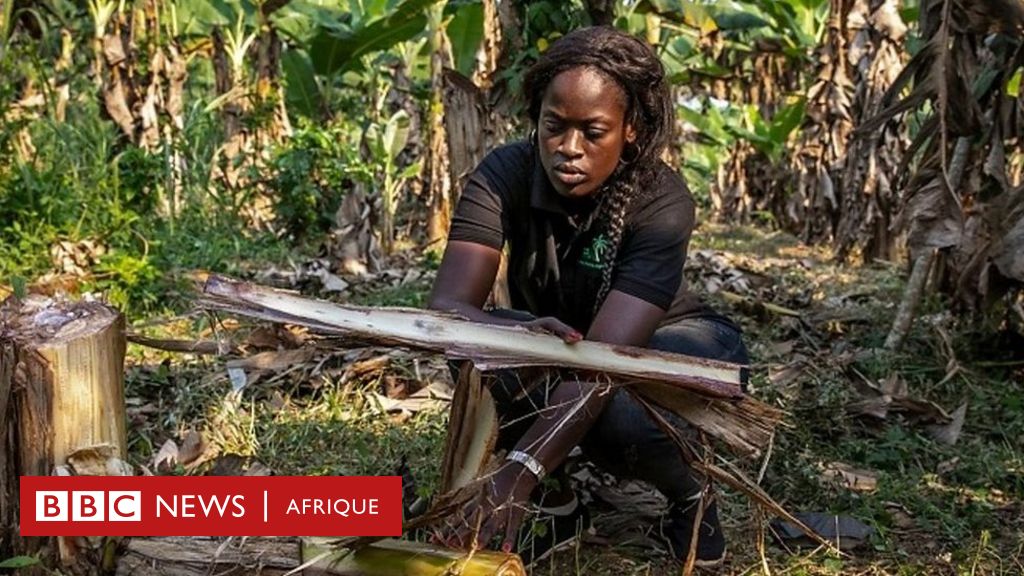 The idea was born when Armelle Sidje Tamo, PRA's founder, was looking for work. She noticed the huge amounts of banana and plantain waste that littered plantations after harvests, and found out that they served no purpose.
She decided to try transforming this abundantly available material into something new, and after much trial and error, created the perfect recipe for a completely natural and biodegradable paper-like packaging. The design and color looks like wood-based paper, and is very solid.
The process
PRA approaches plantations and purchases their discarded plantain trunks. Then, rural women collect them and process them into fiber. The fiber is then combined with recycled paper waste and made into packaging. PRA employs ten people and produces over one hundred bags/boxes/plates/rolls of paper/etc. per day, however they aim to increase to one thousand daily. The packaging is marketed towards mostly local Cameroonian businesses but will scale up in the future.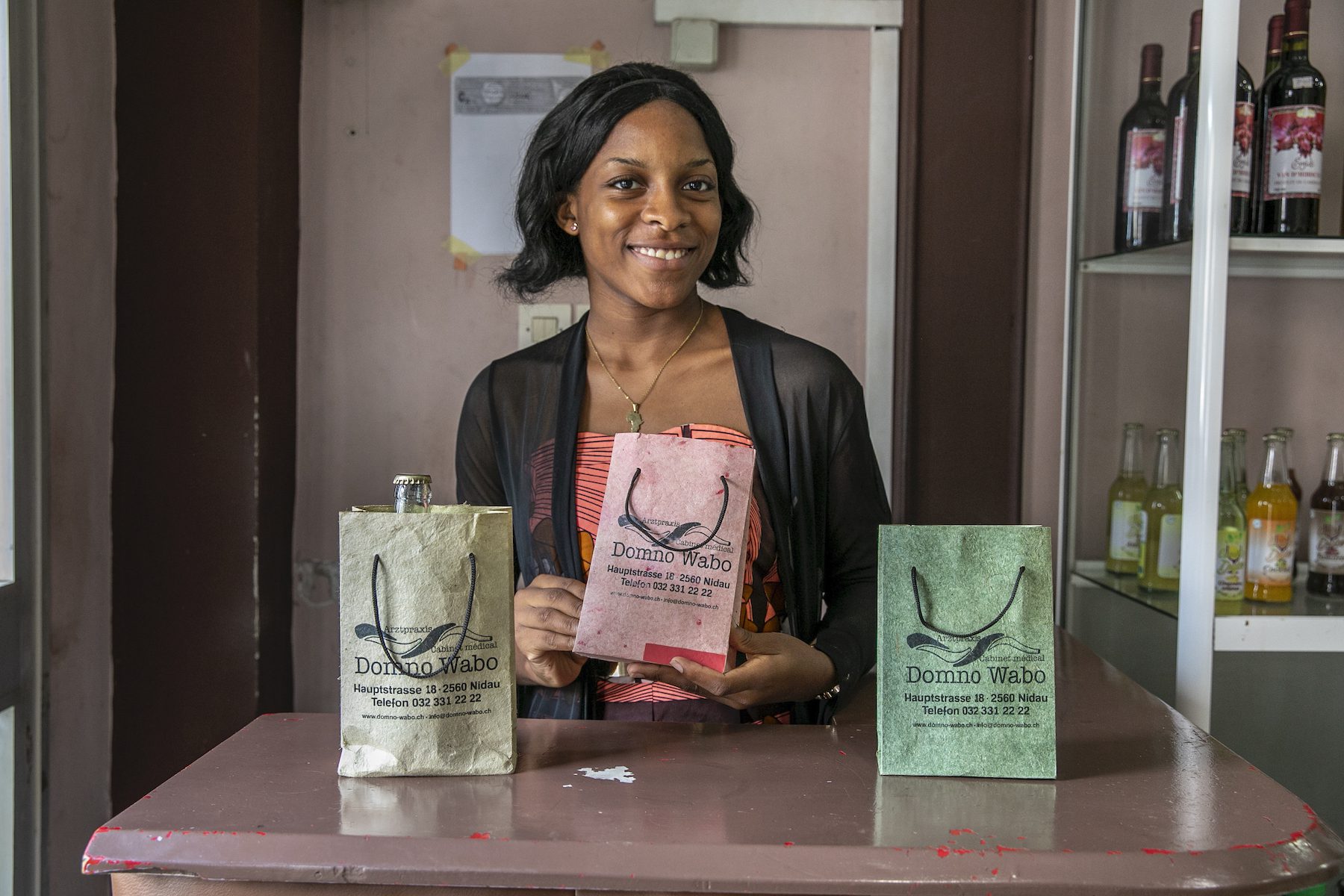 Their values are centered around environmental conservation, waste reduction, creating local jobs to empower rural women (70% of the company shares must be owned by women), and inspiring youths to create wealth for themselves and become independent.
"[In our work] we emphasize dynamism, transparency, and faith in the team in their potential to be the change they want to see in the world. Having experience in what we do, coupled with our love and determination for it, our specific concern about young/rural women empowering and climate change reduction are key elements that differentiate us from all other projects of the same kind."
The business model is extremely cost-effective: there's a high availability of low-cost plantain stems (4 million tons yearly in Cameroon) and the simplicity and speed of processing make their products have competitive market cost. In the future, PRA plans to use any excess bio-waste to produce organic fertilizer and biogas for local farms.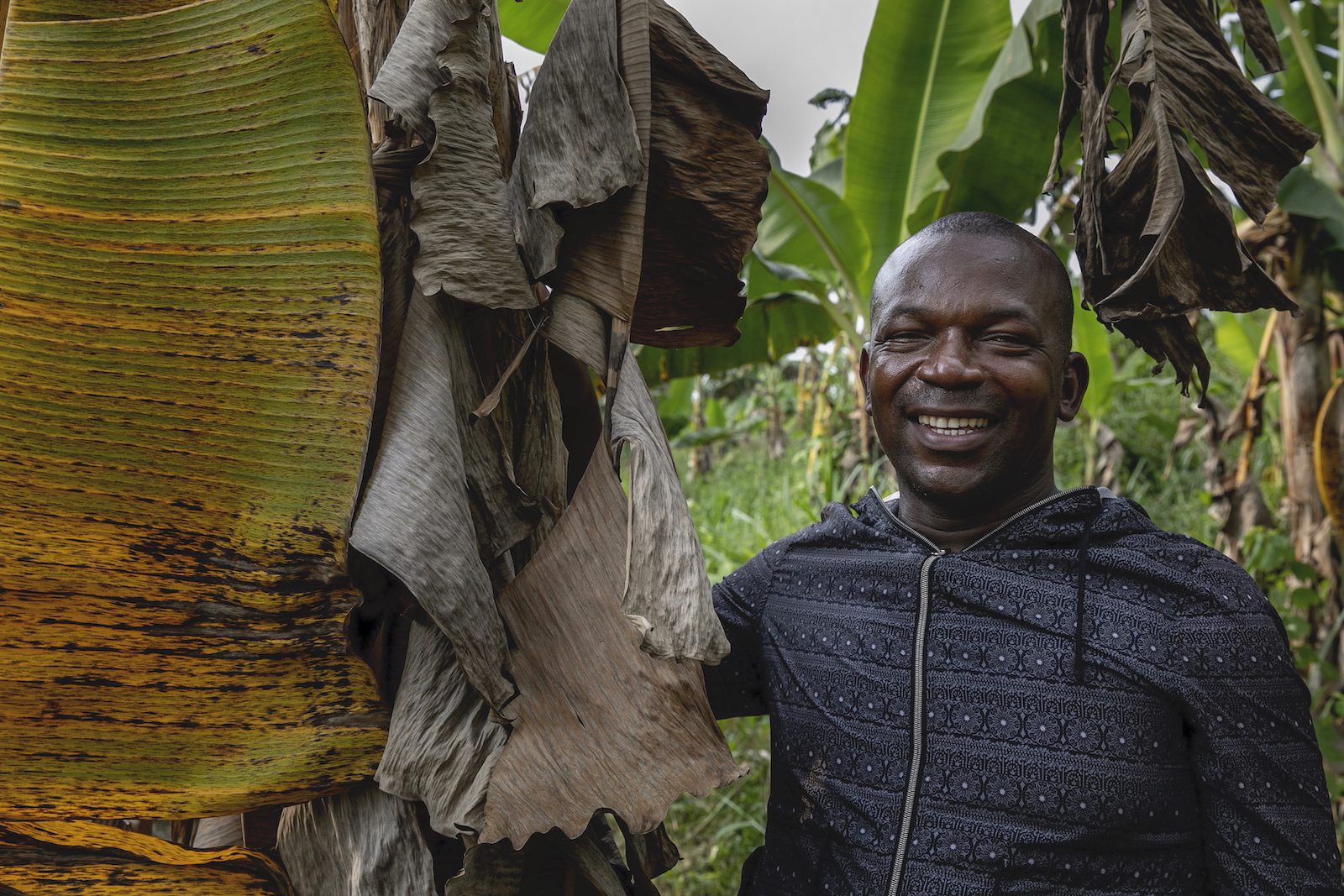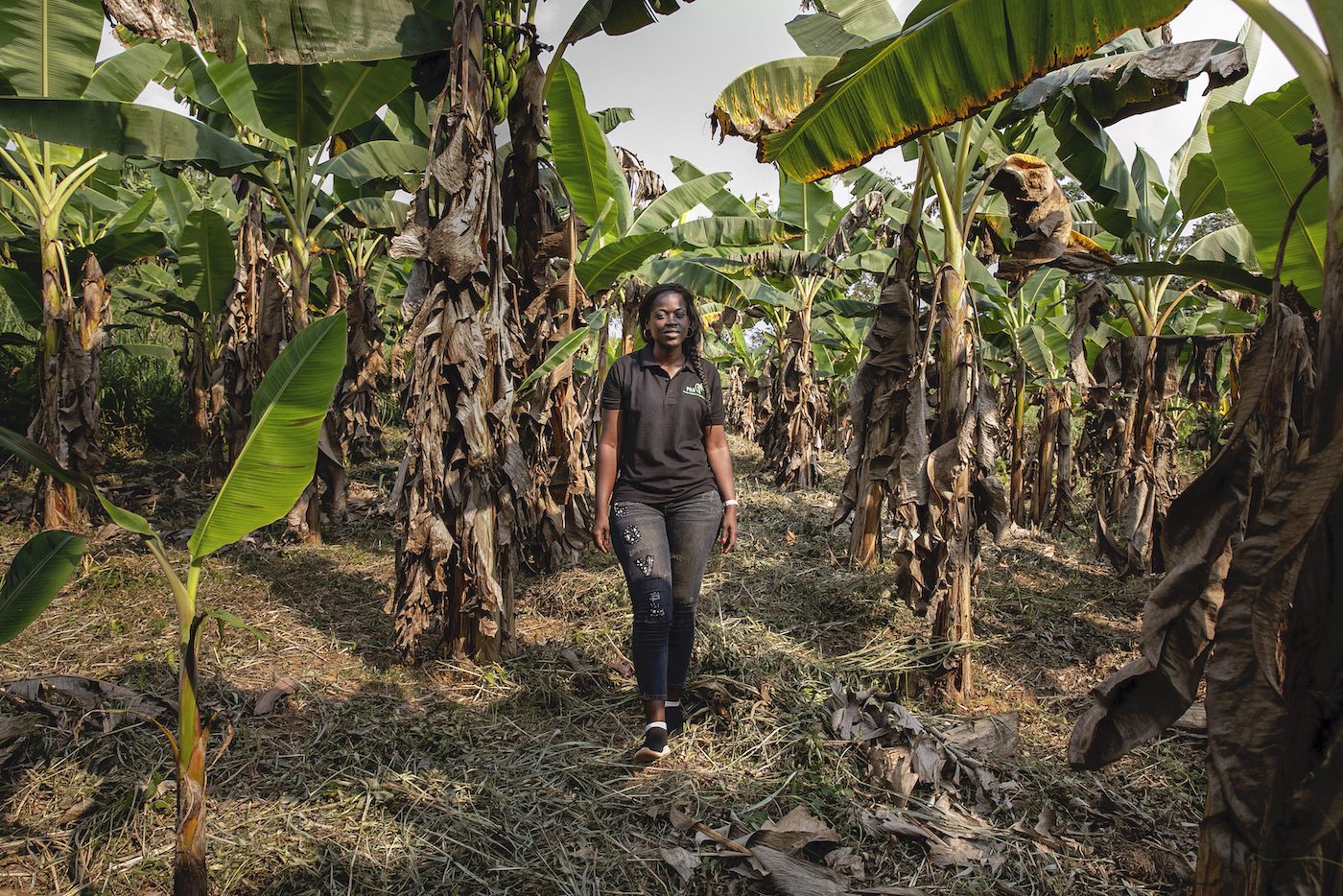 Yearly Impact
33,000 compostable and biodegradable bags/boxes/plates/rolls of paper/etc.
Protection of more than 100 trees
Recycling of 15,000 tons of paper waste (reduction of 600,000 tons of CO2 in the environment, which is equivalent to 4 million km by car)
Reuse of 17,000 trunks or 255 tons of agricultural waste (reduction of 3,300 tons of CO2 in environment)
Creation of 100 jobs
Additional income for 50 farmers by buying their waste ($137+ per month)
1,000 young people impacted through internships and sharing about their startup
Armelle grew up in a very poor family. Her vision for her and her team is to be among the 10 best providers of biodegradable packaging in Africa by 2032. She knows that do achieve this, she will need to have satisfied customers + competence of employees in constant evolution + a high quality product + a significant positive impact on the environment.
"Succeeding in entrepreneurship by protecting environment is a way for me to prove and inspire other youth in my community to believe that we can come from nowhere and be whoever we want and be where we want."
our support
The $2,000 Stardust Startups microgrant will be used to purchase a dryer to speed up the transformation process (to not have to rely on the sun), and to have some working capital for manufacturing in general.
Watch the short video below to see PRA's founder react to her win in May 2022.