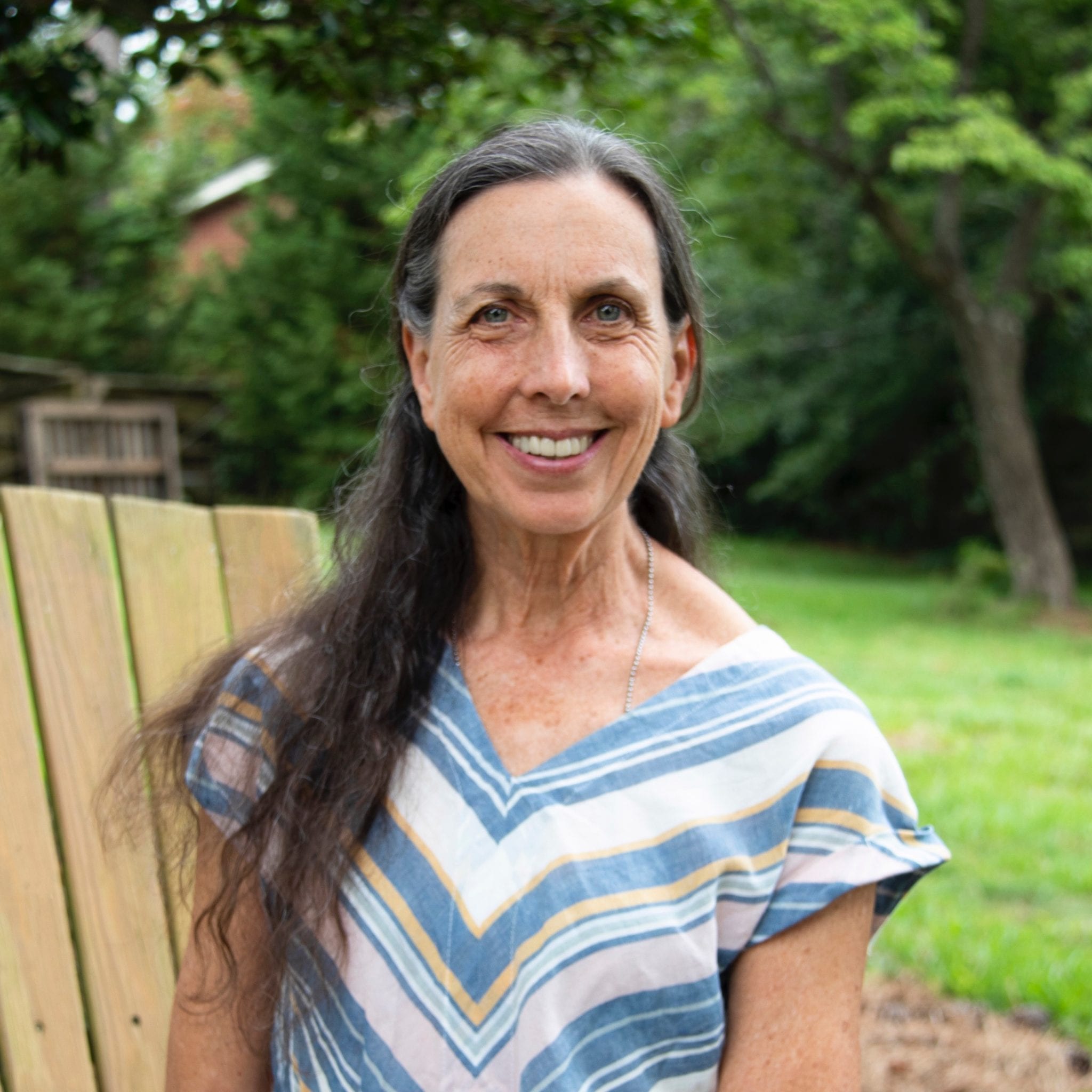 Our very own co-creator and Executive Director Laura Jean Palmer-Moloney has been nominated as a League of Women Voters candidate by the Beaufort Woman's Club in North Carolina!
Help Jean win so that she can share The Stardust-Startup Factory story across Carteret County and Eastern North Carolina. Cast your vote below; no extra info needed and it just takes 1 minute!
Vote here until Aug. 12
Why is L. Jean Palmer-Moloney a role model for others?
Letter to the Editor by Lela Faye Rich
Jean exemplifies how to move forward, transforming grief to purpose by working to support the success of others.
When she moved to Carteret County in the spring of 2015, Dr. Palmer-Moloney's intention was to transition from a career of public service to work in the private sector, giving full time to the science consulting business she had started and run part-time since 2002. However, the unexpected death of her 22-year-old son Angus in September 2015 disrupted any plans she thought she had. Jean was faced not only with trying to find herself in a new community and re-creating her career, but also with re-defining what normal family life would be.
Drawing strength from the love and support of her family and friends and pulling from years of experience as a student, teacher, professor, civil servant, consultant, Palmer-Moloney mindfully decided to find a way Angus's legacy would change the world. She moved forward, transforming profound grief to purpose. Understanding and supporting what her son intended to do with his life, she quickly adopted his mission/vision to become the heart of The Stardust-Startup Factory (501(c)(3).
Today, she is leading the work of The Stardust-Startup Factory as the foundation grows its outreach supporting early-stage startups and emerging entrepreneurs.
Under Palmer-Moloney's direction, Stardust has been changing the world one micro-grant at a time. To date, 15 micro-grants have been awarded to business with products or services in the areas of sustainability, health, and/or leaning. Two of these micro-grants were awarded to recipients (Josh Potter (of Potter's Farm, now Sunny Melon Farm) and Tami Thomas (of The MirIAM) are based in Carteret County. The projects and startups are carefully selected—applications are reviewed by subject matter specialists, and those qualifying must meet the approval of Stardust's Advisory Board before final cut decisions are made based on available funding. The Ideal projects quickly launch for local, tangible solutions, and become catalysts for a more forward-looking, accessible, and conscious world. (Funding comes in the form of individual or team grants of $2000 (USD) for the selected projects.)
As Executive Director and Board of Directors President, Palmer-Moloney guides The Stardust-Startup Factory's world-wide network of board members, staff, and volunteers as they work to raise awareness about the foundation and expand reach. In addition to providing micro-grants to qualified applicants, the foundation is dedicated to connecting early-stage startups (i.e., Stardust micro-grant recipients) with established entrepreneurs to grow Economically Viable and Environmentally Responsible businesses.
In 2018 The Stardust-Startup Factory launched the Stardust Entrepreneurial Network (SEN): a collaborative place where past and present micro-grant recipients network with trusted businesses who help them continue to grow, learn, and change the world. Each SEN member has something to offer to the rest of the network, so connections can be made and relationships grown.
Now, through Stardust's Entrepreneurial Network, she is poised to launch The Stardust LEVERAGE Point, which brings her full circle. Her academic and career experience and expertise with water, food, and energy nexus issues along with her coastal resources management training give her the perspective she needs to serve as a mentor and guide for early-stage startups working in agriculture, aquaculture, and mari-culture/marine products. Dr. Palmer-Moloney is working with the Directors of Duke Marine Lab, UNC Institute of Marine Sciences, NC State CMAST, as well as the East Carolina's Miller School of Entrepreneurship, the local business community, and local government to grow Local, Economically Viable, Environmentally Responsible businesses with Active Global Engagement in Carteret County.
The Stardust LEVERAGE Point is planned to be not only a Collaborative Workspace but also the hub for an Innovation Community. It will support emerging entrepreneurs and early-stage startups and help their initiatives grow. Palmer-Moloney is currently negotiating a public-private partnership to acquire property in Beaufort, NC for building the LEVERAGE Point physical campus.
Dr. Laura Jean Palmer-Moloney (and her husband of 30+ years) moved to Carteret County from Falls Church, VA in June 2015. She brought with her a wealth of leadership experience and mentorship skills from her work as a civil servant (GS14/15) with the Department of Defense, as a college professor, and as a public-school teacher.
From her time teaching high school students in Colorado, to her service as a senior civilian deployed to Afghanistan with the Marines, to her role as Board Chair and Executive Director of The Stardust-Startup Factory, Dr. Palmer-Moloney's ability to lead effectively and exceptionally in any number of circumstances is well documented.
She received numerous accolades as a teacher and professor. And while in the Department of Defense (US Army Corps of engineers), she received The USACE (TEC) award for exceptional service in Stability Operations during Operation Enduring Freedom. And as part of her public service, Dr. Palmer-Moloney worked closely with Congressman Walter B Jones.
Vote here until Aug. 12
Make sure to share this article with your friends!