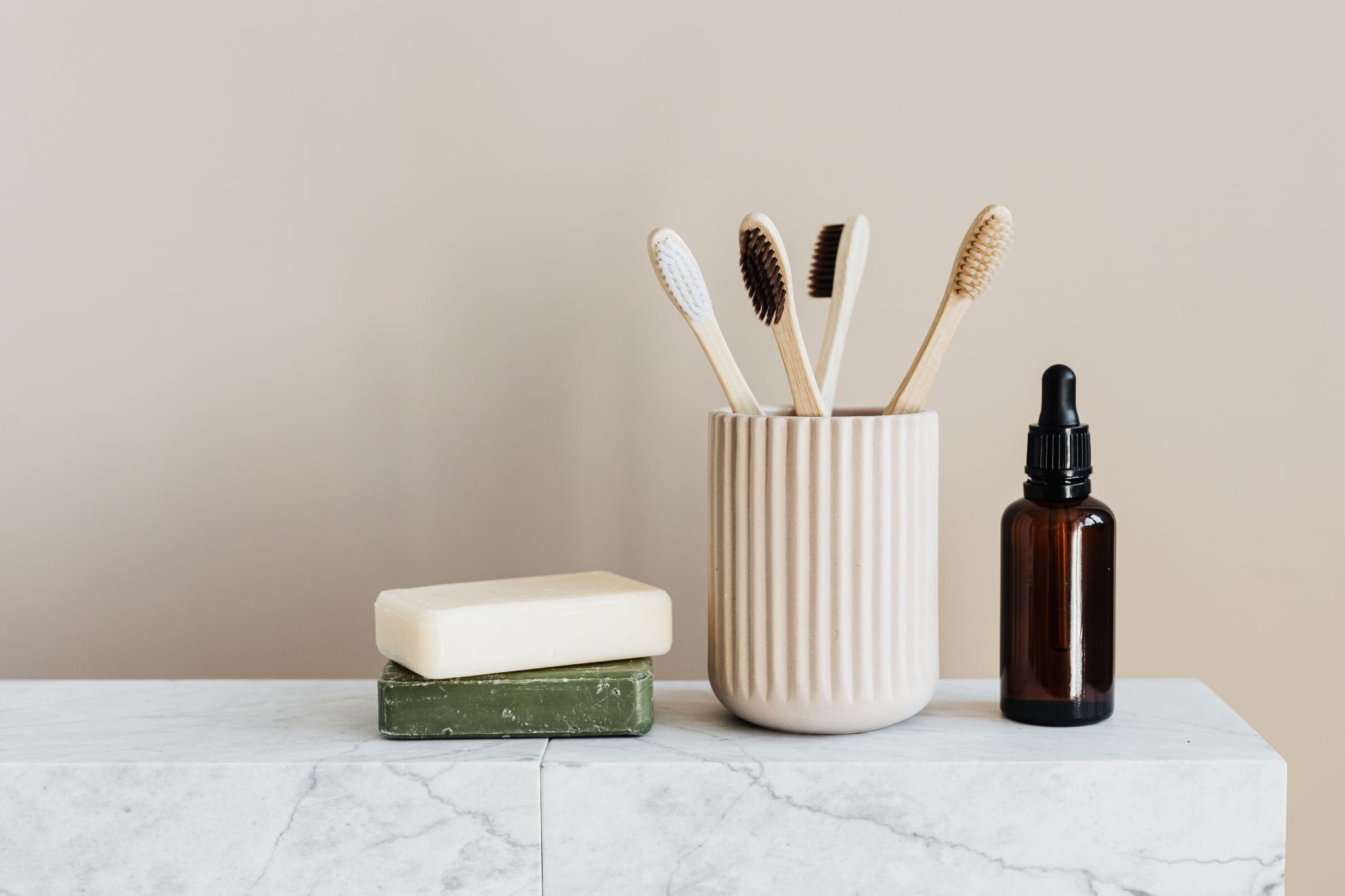 Last September, my roommate and I started an indoor worm compost. Seeing how easy it was to save so much organic waste, we wondered how we could further reduce our non-organic waste, focusing mainly on plastic. 5 months later, our plastic bin had more than halved in volume: goodbye biweekly trips to the basement! I am sure that you have heard the famous "reduce, reuse, recycle" slogan before and I am happy to tell you that it works!
Baby steps in the kitchen
The first thing we did was to reduce our use of single-use plastic. We have our own shopping bags and trolleys, and do our best to avoid using plastic bags whenever we buy produce or order take-out. The few that make it to the house are folded to save space (see video below), stored into a cupboard and used in our bathroom bin.
At any point in time, an insulated water bottle and a reusable coffee cup can be found in my bag, in case I need a coffee fix during the day. "Easy enough," I hear you say, and it certainly was.
The second main source of plastic turned out to be food packaging. Cutting down on this required more change but it was worth it. Using old glass containers, we headed to the bulk store to get our staples, such as oats, rice, nuts and even chocolate and peanut butter. When doing groceries, we try our best to avoid over-packaged products such as individually wrapped snacks.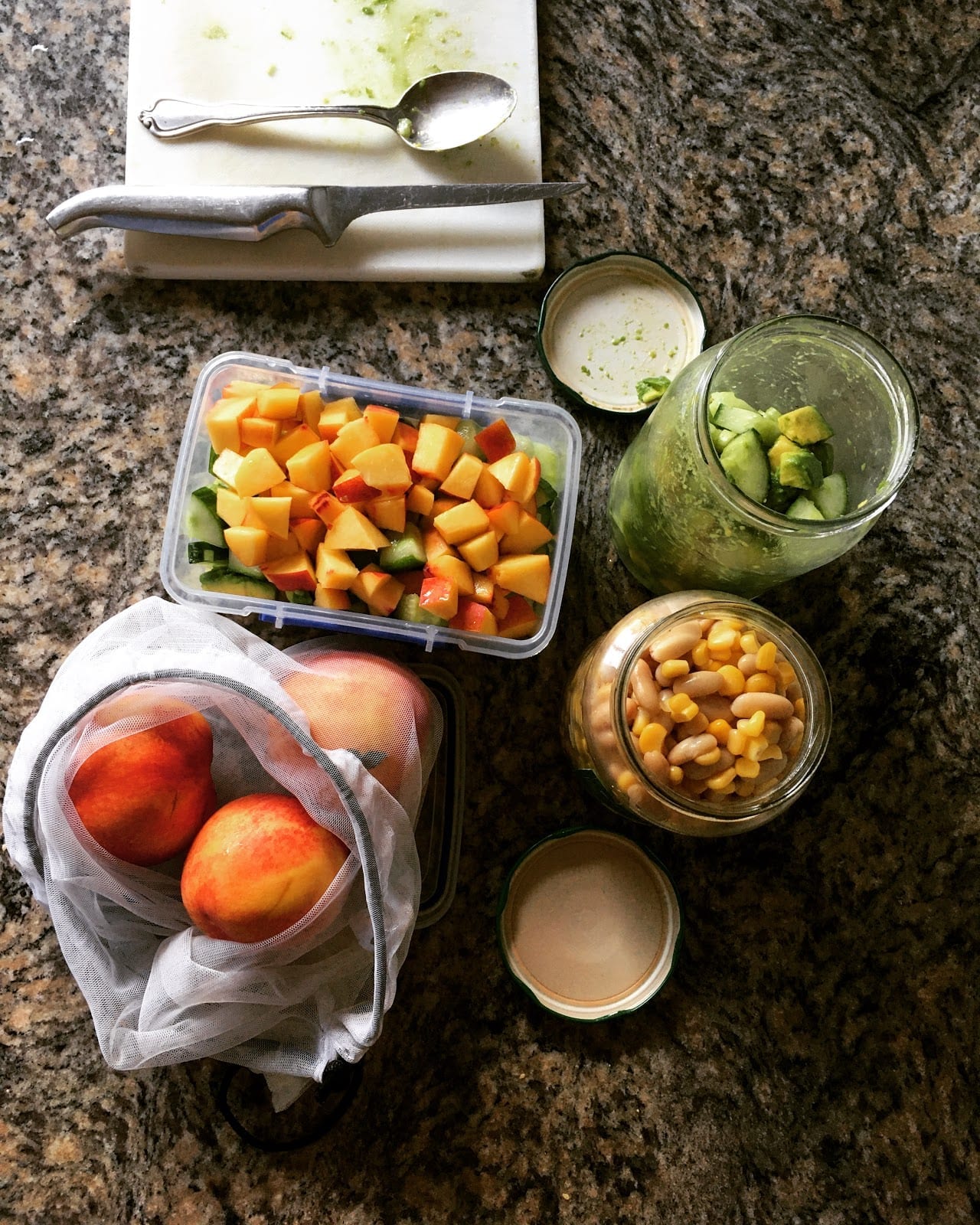 Reusable produce bags and repurposed glass containers are a great way to store foods.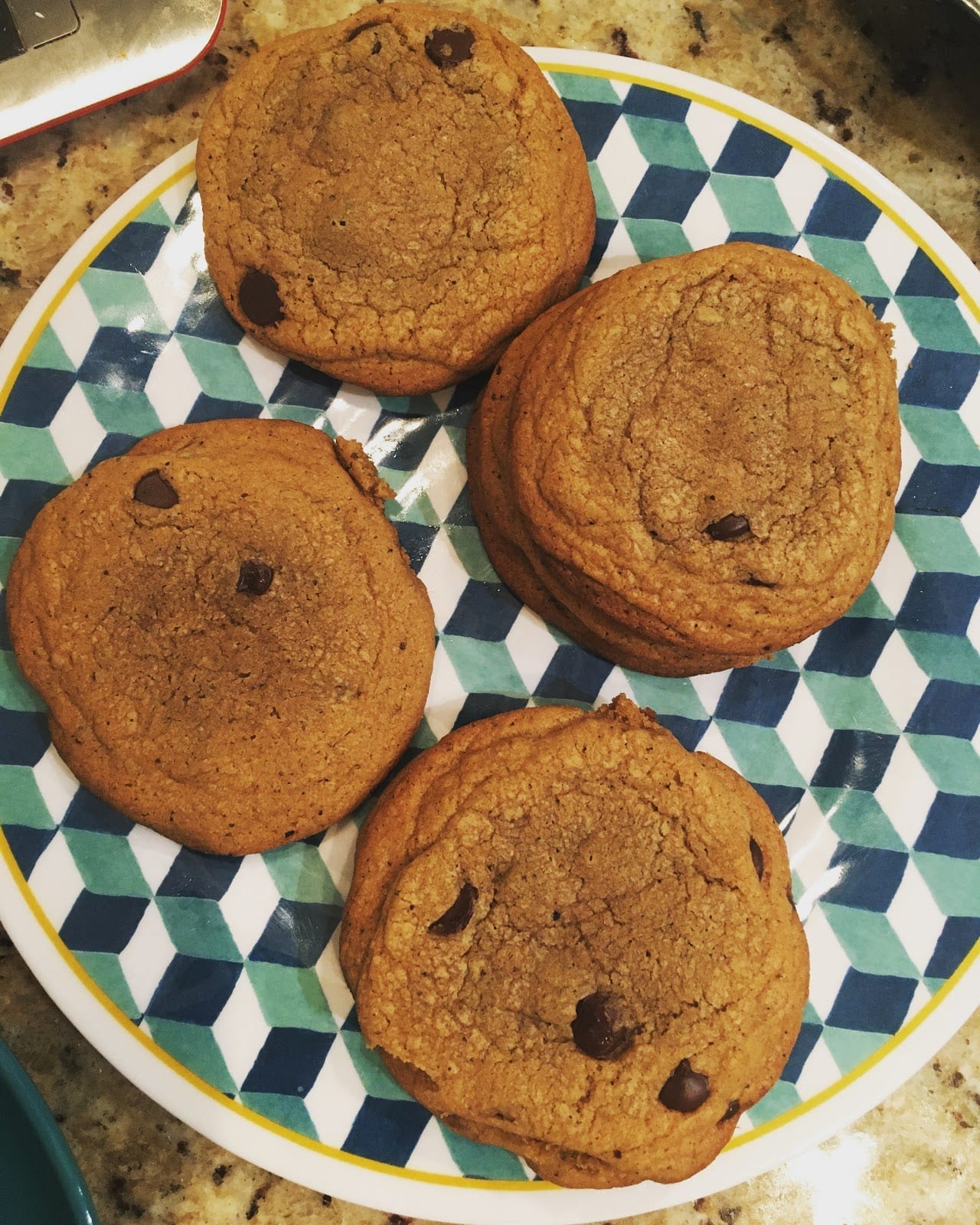 Store your (homemade) cookies in a tin box on the counter or on a plate in the fridge.
To get fresh produce, several farmer's markets enable customers to buy directly from the stand, without any plastic involved. I love to buy their second-hand apples and make my own applesauce. Overall, buying staples, baking your own snacks or bread (very popular during the pandemic), and cooking your meals proves to be very cost and plastic effective.
The third source of plastic resulted from our food storing habits. Instead of using plastic wrap, we now use beeswax wrap or even just a plate on top of a bowl. While it is less fancy, it is less expensive and just as efficient. You can find beeswax wrap in your local sustainable bulk or health food store or you can DIY (see below).
Less is more: true for makeup, true for plastic
You may have noticed that we first focused on the kitchen: this is where most of our waste comes from. However, we realised that plastic was also very apparent in our bathroom – shampoo bottles, soap dispenser, make-up – but we did not know where to start or what to do.
The first step was to use solid soap instead of a dispenser. It turns out that one Savon de Marseille lasts a lot longer than a bottle of liquid soap (and it smells better, but as a French person I am probably biased). Solid shampoo came soon after this. After a period of trial and error, it is easy to use and it lasts forever: mine lasted 8 months (I promise, I regularly wash my hair).
The next target was all the cotton pads we used to clean our skin. It was easy enough to get a water-based face wash that only requires rincing. For those who want to take it to the next level, it is always possible to make your own beauty products at home. The easiest DIY is deodorant, using coconut oil, baking soda, essential oils and cornstarch.
Another solution is to opt for refilling. I now buy toothpaste from a local shop where I can go back to get a refill when I am done. There is an increasing number of entrepreneurs and small businesses developing products to support us in our waste-reduction journey. Let's not forget to use their resources, for them, for us and for the planet.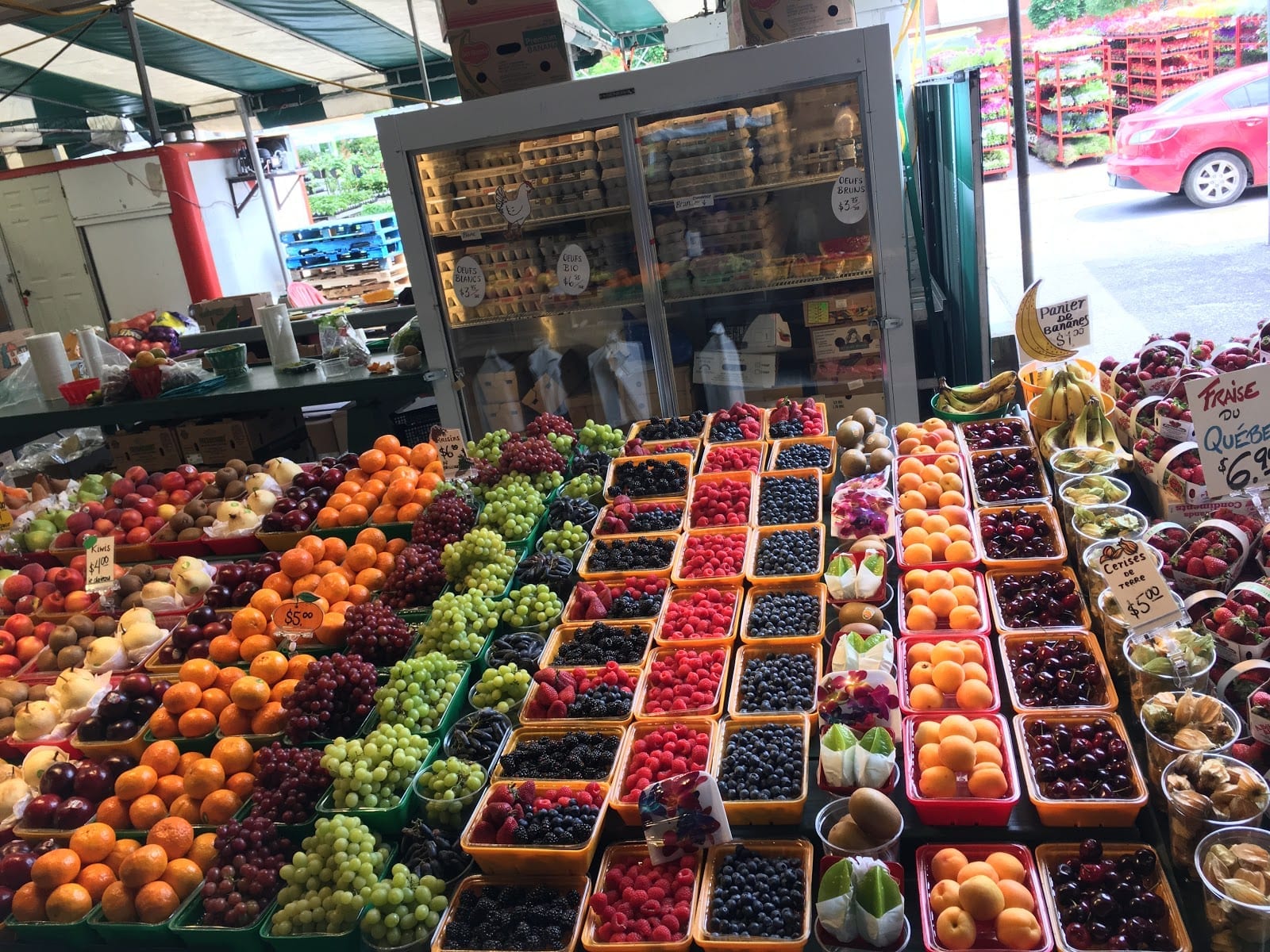 Atwater Market is the one of prettiest markets in Montreal: supporting local grocers has never been so satisfying.
Draw your own finish line
We certainly are proud of what we have achieved. Over time, the additional steps that initially seemed "too much" or "not worth it" became the new normal. Of course, we realize that there is a lot more to be done: why am I not making my own laundry detergent and cleaning products?
But please, remember to be mindful of your own abilities and other responsibilities: don't be too harsh on yourself! It is best to set yourself a realistic goal and overtime, add new ones to your list. It did take me months to achieve all the above! Not to mention the fact that because of the pandemic, I had to give up a lot of it.
Remember that it is not always possible to avoid plastic: the "reuse" and "recycle" components of the slogan are not here for nothing! Sometimes, restrictions prevent us from buying in bulk or using our own coffee cup, and that's fine. Sometimes, I just don't have the time to bake and instead I buy cookies wrapped in plastic and that's fine. Sometimes, I am craving blueberries, even though they fly from Mexico to Montreal in a plastic box, and that's fine.
What counts is what you do every day, not what you do once in a while.