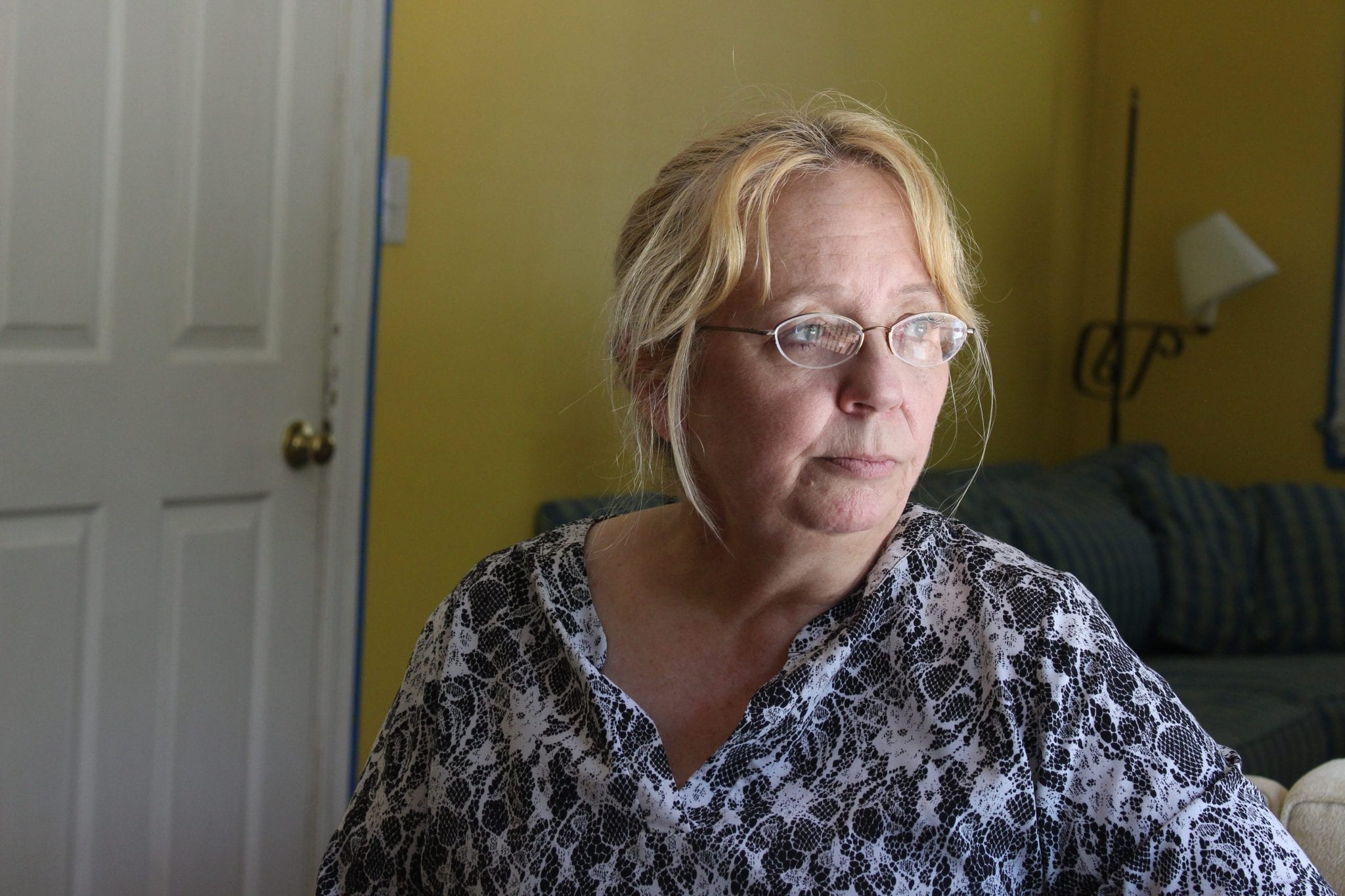 Through the superficial lens of the evening news, Twitter, Facebook, and Instagram, our society can seem overly materialistic and self-centered. Therefore, in this world that seems to be teeming with selfishness and self-interest, the importance of selfless compassion for others in our communities cannot be overstated.
Can you call to mind someone in your life who is truly dedicated to something wholeheartedly that serves those in their community?
For me, Tami Thomas, Founder of The MirIAM drug rehabilitation center in North Carolina, restores my faith in the selflessness and compassion of humanity. At The MirIAM, women "peel back the surface problem of drug addiction in order to address the deep pain and brokenness underneath."
The center offers a six-month, 1-year, and 2-year program in which women receive treatment for their addiction, as well as education in the areas of nutrition, fitness, and professionalism.
Both Tami's journey and her connection with The Stardust-Startup Factory ultimately support a universal truth: good things come to those who never give up on their community.
I recently had the opportunity to sit down and talk with Tami Thomas about her inspiration for The MirIAM and the experiences she has had in the last three years of her career with the North Carolina Police Department that motivated her to launch this ambitious project.
As a former narcotics officer in the Drug Diversions unit, Tami described being utterly shocked at the prevalence of drug abuse in the area. Tami recalled that not only did she primarily deal with female offenders, but that they were "the same girls [she had] been arresting for years. It seemed as though they were lost on a never-ending conveyor belt" doomed to repeat their behavior until their mind and body could take no more.
Tami also shared her distaste for the typical police procedure of "bagging and tagging," in which the mental health of the offenders was never considered. Although it would have been much easier to keep her head down and follow the methods of the department, Tami consistently went above and beyond the call of duty to try to aid those in need.
For example, Tami recalled a fellow detective approaching her about a repeat offender – a girl of no more than 18 – who Tami was told would surely soon be dead if she continued down her path of frequent drug abuse. The woman was also a mother, whose child had been removed from her care by Child Protective Services. Tami was asked to try to talk some sense into her, and she did just that.
In preparation for the meeting, Tami printed out several of the girl's previous arrest pictures; the earliest picture was of the girl at a very, very young age. Tami described walking into the interrogation room and placing the arrest photos in front of her. While pointing at the girl's first-ever arrest photo, Tami asked, "Do you think this little girl ever thought she'd come to this? What is it going to take for you to be better?" At this, the girl looked Tami in the eye and said, "No one's ever asked me that before."
Convinced that the girl was truly willing to change, Tami faced another hurdle: convincing the District Attorney to give the girl one more chance, and to allow the girl custody of her child. When first speaking to the District Attorney, Tami recalls that he was adamant that this girl was incapable of change, and similarly, when Tami inquired to Child Services, they firmly told her, "There is no way she will ever see that baby again."
Eventually, through Tami's persistence, the District Attorney allowed the young mother to attend rehab. Tami learned sometime later that the girl had graduated the program successfully, and years later, Tami answered a phone call from Child Protective Services, and was overjoyed to hear a Child Services worker say, "You'll never guess who I'm taking to see their mom right now."
Stories like this demonstrate what Tami feels everyone should know about The MirIAM: it is working. Tami also left me with a firm message for any woman currently suffering with addiction:
If you're truly ready for a new life, we can help you. 
Funding from The Stardust-Startup Factory was the first grant she received to launch The MirIAM, and she expressed to me the tremendous level of excitement she felt after receiving the grant. It served not only as a means of financial support, but also as a source of validation. "I needed to know that somebody believed in me, and was willing to help."
The appreciation is definitely mutual. As Laura Jean Palmer-Moloney, co-founder of The Stardust-Startup Factory puts it, "It's incredibly rewarding to know that through The MirIAM we have one project that touches all of Stardust's focus areas: health, learning, and sustainability."
Ultimately, Tami expressed to me that she wants people to understand that rehab is only one step in a very long process. She said people often come to her with loved ones that have not taken the first step of detoxification (a service that The MirIAM hopes to incorporate into their facility in the future). Only after the chemicals have left the women's bodies can The MirIAM begin to heal their hearts and minds.
In the coming years, Tami is also looking to greatly expand The MirIAM to include a farm, a thrift store, and a greenhouse, all in an effort to achieve self-sustainability. Remarkably, another Stardust supported project, called Potter Farm, is connecting with The MirIAM to aid in Tami's efforts to establish and maintain a farm. Now, Potter Farm and The MirIAM can work toward a common goal of sustainability, as well as ecological health and learning.
The fact that projects funded by Stardust can not only work toward their own noble goals, and also aid in the success of other projects is extraordinary. Although Tami and the MirIAM have a support system, they are still seeking donations in order to expand into the self-sustainable facility that Tami has dreamed of for the last 3 years.
Currently, Tami has more than thirty people volunteering their time faithfully, crossing community borders to help this massive project.
As I previously stated, it is easy to get swept up in a world obsessed with the material, and I often struggle with this myself. I challenge you to be one of the exceptions; consider either donating to The Stardust-Startup Factory or The MirIAM and sharing this article with your friends and family.
Ms. Thomas welcomes contact with her through phone or email; both of which can be found on the MirIAM's website, www.themiriam.org, and if you're interested in learning more about The Stardust-Startup Factory, please visit www.starduststartupfactory.org.
What do you think about this article? Let us know in the comments, and make sure to share it with your friends.