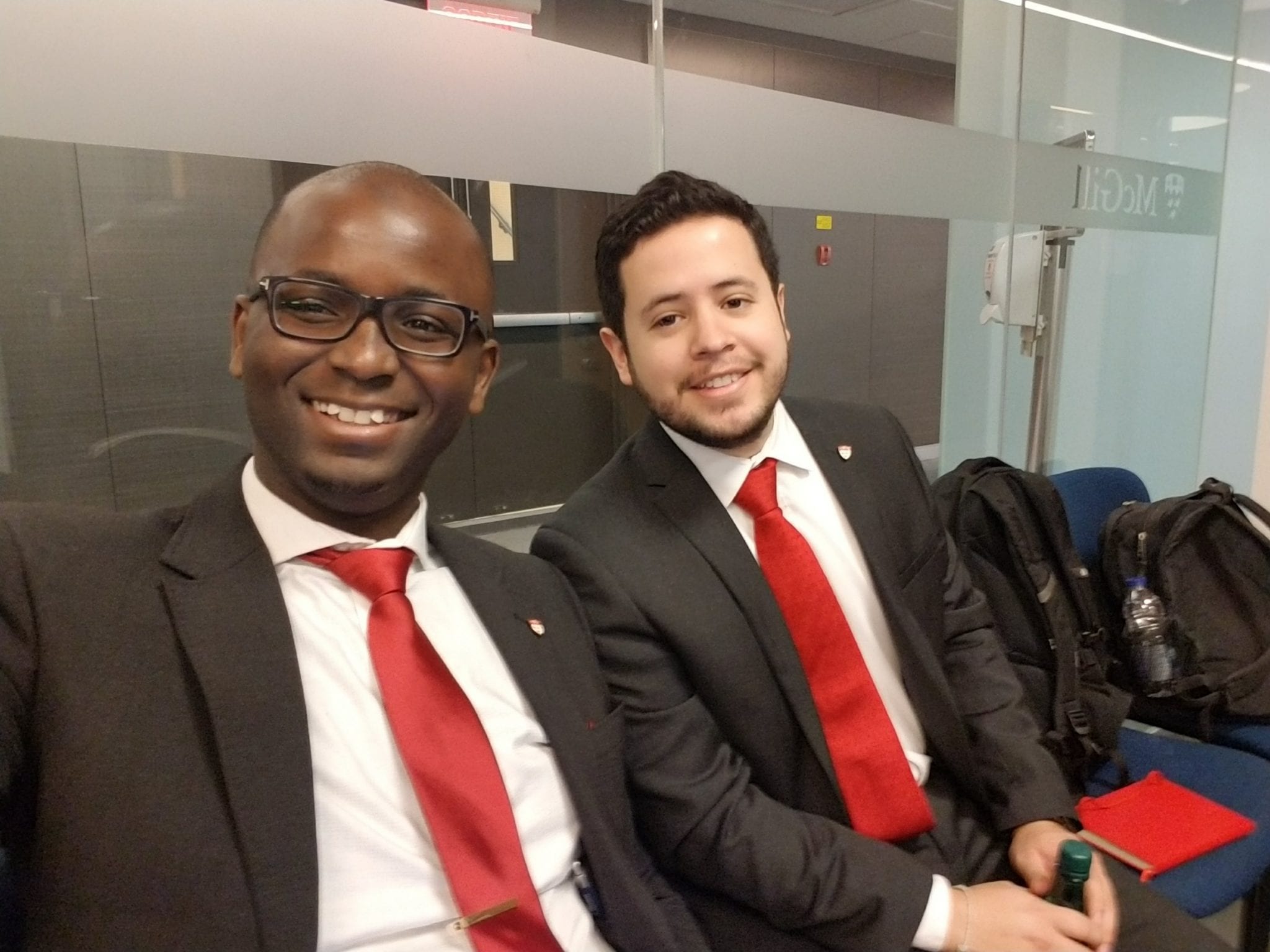 Connecting on Zoom today are Constance Perez and Michaela Deneva (not pictured above), student associates of the Student Executive Team (SET) at McGill's Dobson Centre for Entrepreneurship. On top of their full-time studies at McGill University, Montreal, they dedicate time and energy to promoting entrepreneurship on campus and supporting young student entrepreneurs.
We talked about the Dobson Centre and different resources available to students, discussed the impact of COVID on startups and innovation, considered the role of academia in entrepreneurship and they gave a piece of advice to all those who have an idea and what to learn more about the startup process.

The McGill Dobson Centre for Entrepreneurship is the hub of entrepreneurial activity at McGill University. Its main purpose is to promote entrepreneurship on campus through events, workshops, conferences. They also offer a series of programs for startups at different stages of their journey. It ranks within the top 20 university business incubators.
What to expect from the Dobson Centre:
The Dobson Centre offers programs for startups at different stages of development. As they flow nicely into each other, with the right commitment and continuous work, entrepreneurs can make significant progress towards investment-readiness.
The Lean Startup program helps entrepreneurs validate their idea and turn it into a viable startup concept. It starts in the Fall and is open to anyone (provided that you have a McGill affiliation), whether you are on your own with an innovative idea, or already have a team.
It is followed by the Dobson Cup, McGill's flagship startup pitch competition (Shark Tank style). From January through March , candidates participate in entrepreneurship and pitch training workshops, and benefit from many networking opportunities which give them exposure to the tight-knit entrepreneurship community in Montreal. The highlight of the program is the pitch competition itself, during which experienced judges – serial entrepreneurs, McGill professors and alumni – provide feedback and offer guidance on how the startups could further grow. One of the four tracks is Social Impact Enterprise (SIE), for which startups have to demonstrate which SDGs they are addressing.
This year, a new track has been added to address environmental concerns: Environmental Entreprise (EE). The winners receive up to $20,000 in non-equity funding per track which helps them quick-start their startups. The applications for the 2021 Dobson Cup are now open, and close at the end of January 2021! Check out the program guidelines to learn more about the four tracks you can apply to.
During the summer months, startups can follow the X-1 Accelerator. In this 10-week intensive program, promising early-stage startups work toward investment readiness and launch by benefiting from one-on-one mentorship, weekly workshops on different entrepreneurship-related topics as well as non-equity funding up to $5,000 per founder.
Another event organized by the Dobson Centre is the McGill Startup Tour, which takes place online this year for obvious reasons. The tour starts in Montreal, then goes on to several cities across North America and Europe including Toronto, New York, LA and London, UK. Throughout the pitching tour , participants have the opportunity to meet with McGill alumni engaged in entrepreneurship and connect with the startup community worldwide.
The Dobson Centre's goal is "to help startups, but also to inspire, teach and develop entrepreneurship on campus," highlights Michaela. To help aspiring student entrepreneurs see what opportunities are available to them, the Dobson Centre organizes a wide variety of events, including the startup fair, talks, networking events and workshops for anyone interested in entrepreneurship.
Startup profiles at the Dobson Centre:
The only condition to access Dobson Centre's resources is for at least one of the founders to be affiliated to McGill in some way – you may be a current student, alumni, staff or Faculty. As the startups are accompanied through their growth, they can be at any stage of development when they reach out to the centre. They can be located in any country, as long as one person is able to virtually attend the workshops.
"The centre is faculty, background and idea-agnostic, in the sense that we accept applications from all faculties, regardless of whether the idea is a product or service, as both can have a valuable impact and be purpose-driven. Last year's Dobson Cup involved over 100 entrepreneurs across 11 faculties, building startups in 8 different countries," stresses Michaela.
"We see active representation of all faculties, with a lot coming from medicine, engineering, science and agriculture," explains Constance. The student executive team itself is composed of people from all faculties who go in classrooms to talk about the centre and get people from all backgrounds to join in.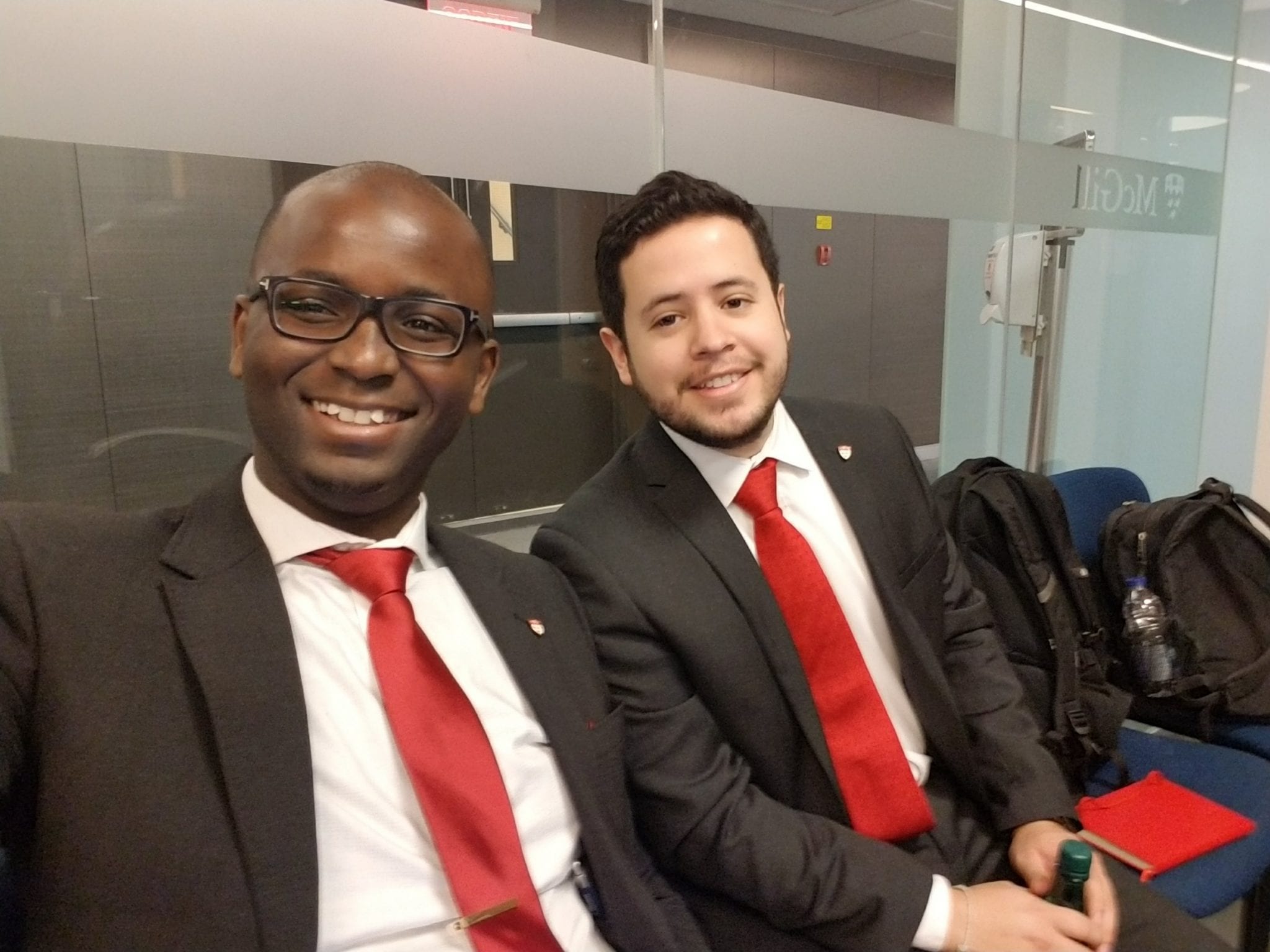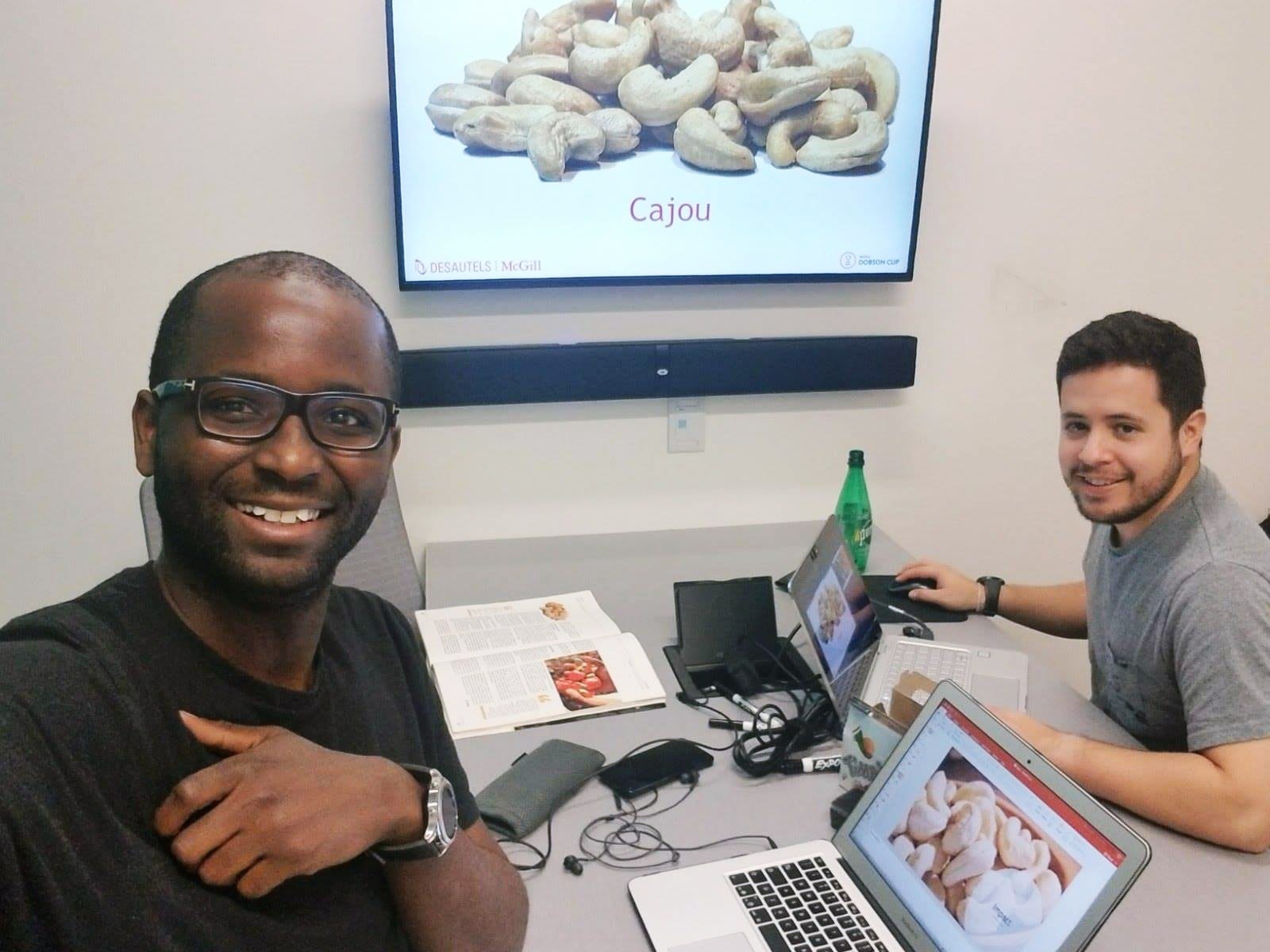 Pictured: Santiago Monroy and Ismael Fanny working with the Dobson Centre for Entrepreneurship. Santiago
and Ismael are 2 of the co-founders of Kajou (we awarded them a microgrant in the spring of 2019).
COVID's impacts on the Dobson Centre and entrepreneurship:
The COVID crisis hit in the middle of the 2020 edition of the Dobson Cup, 2 weeks before the finals. "We shifted our focus in those few days to ensure that everyone was comfortable using Zoom and that it wouldn't be a disadvantage to any of the teams. We delivered extra workshops to prepare the finalists to pitch to the panel of judges on Zoom," explains Michaela.
The team and all the participants were able to quickly adapt to the new situation. "This year, the Centre's programs are entirely online and entrepreneurs have continued to show great perseverance and commitment to learn and adjust, which is very inspiring" shares Constance. The creation of McGill's Digital Accelerator testifies to the Centre's ability to respond to changing environments.
"Everyone is saying it now, laughs Constance, but I think that COVID gave many the opportunity to step back, look at the world and see what's missing. It opened up a lot of boundaries that we had in entrepreneurship". For instance, the MIT Hackathon allowed many entrepreneurs from all over the world to share their ideas.
Unfortunately, it is important to remember that the past year has presented entrepreneurs with a number of challenges from delayed manufacturing to cancelled trade shows and slowdown in sales. Some startups and family-owned businesses, in particular, were very negatively affected by the pandemic in various key industries, and are actively working on pivoting their business plans to adjust to the current landscape.
That is why, more than ever, it is important to raise awareness about the resources available to entrepreneurs and the support they could benefit from.
The role of academia within entrepreneurship:
For Michaela, "university campuses are amazing research hubs, with a lot of academic innovation coming from within." She compares university to a "springboard for student-led startups and spin-offs" due to the amount of valuable and groundbreaking research happening in each faculty.
The Dobson Centre is a great resource to bridge the gap between academia and entrepreneurship, with a wide range of help from students to professors to experienced alumni. Most importantly, students can connect with people who have successfully launched their venture as student entrepreneurs.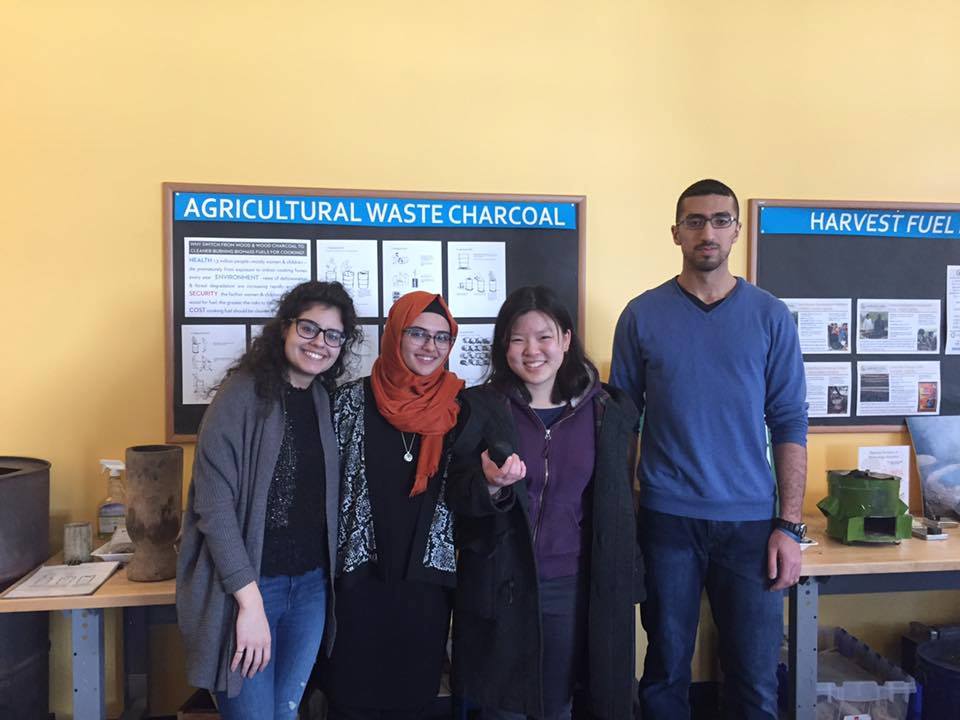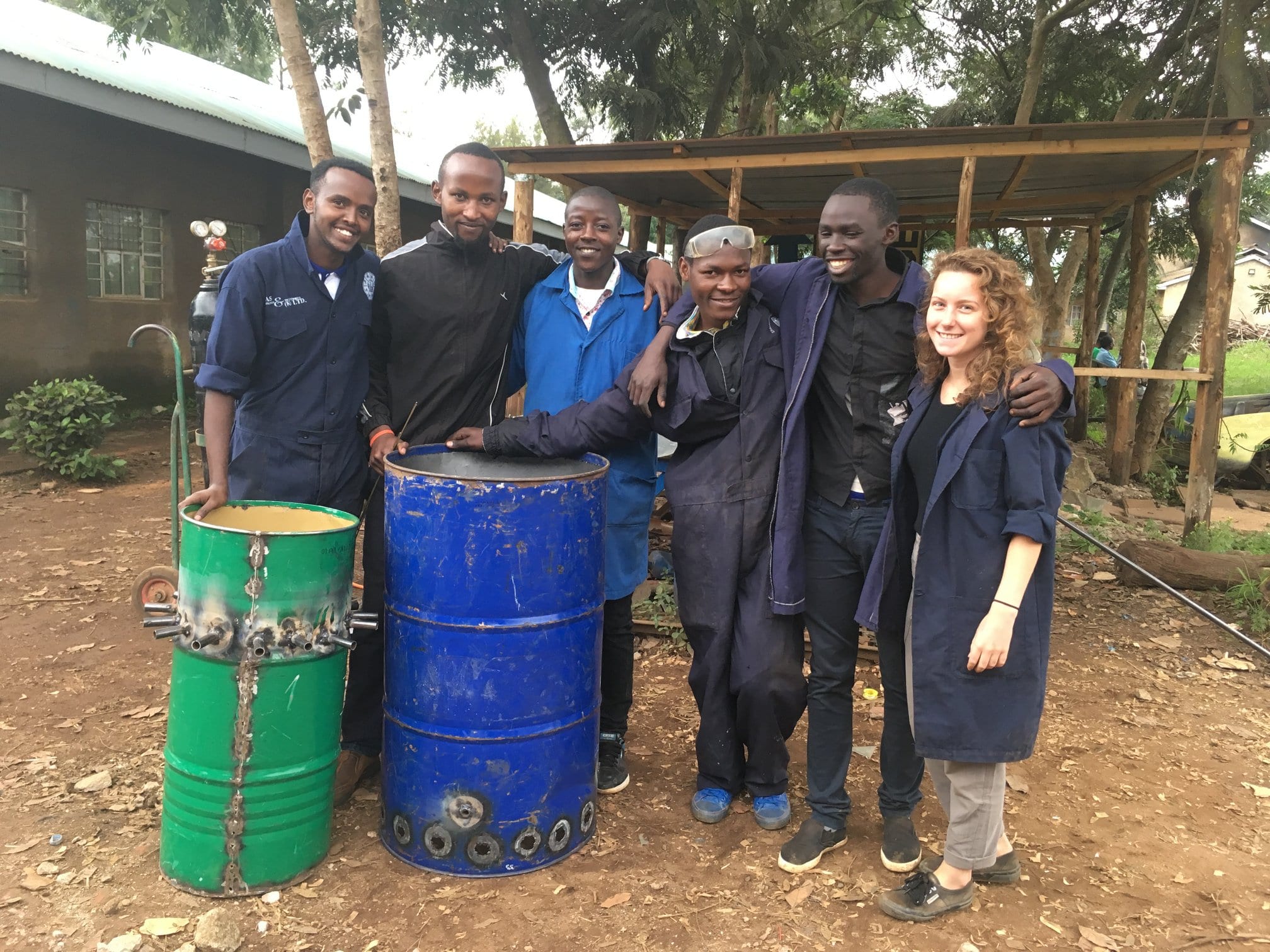 Pictured: The Lumbrick team also began their startup incubation thanks to the Dobson Centre. We awarded
them a micro-grant in the spring of 2017 and they went on to win multiple awards, including the Hult Prize.
To conclude, here is what Michaela and Constance have to say to all students who have an idea and are thinking about entrepreneurship:
"Go for it, it will never be perfect from the start! As students, we often put a lot of pressure on ourselves and want everything to be perfect, but that can be a deterrent for you to actually put yourself out there. It takes a lot of guts to be an entrepreneur, but university is a great test center. You can get a lot of feedback. There is a great community and many resources, which make it a good place to validate your potential startup ideas.
The process of building a startup shouldn't be intimidating just because you are a student. In fact, it is a title you should carry with honor because there are a lot of resources and opportunities out there to support and encourage student entrepreneurship. There are a lot of mentors and community builders, who are eager to help out with their time and advice – reach out, be genuine and step-by-step start building your entrepreneurial network.
Do your research, see what resources are available on your campus. If you have an innovative startup idea and you go to McGill, reach out to us at the Dobson Centre and we can help you figure out the next steps. Do your research, believe in your startup's purpose, put in the work and just take a chance: it might actually work out!"