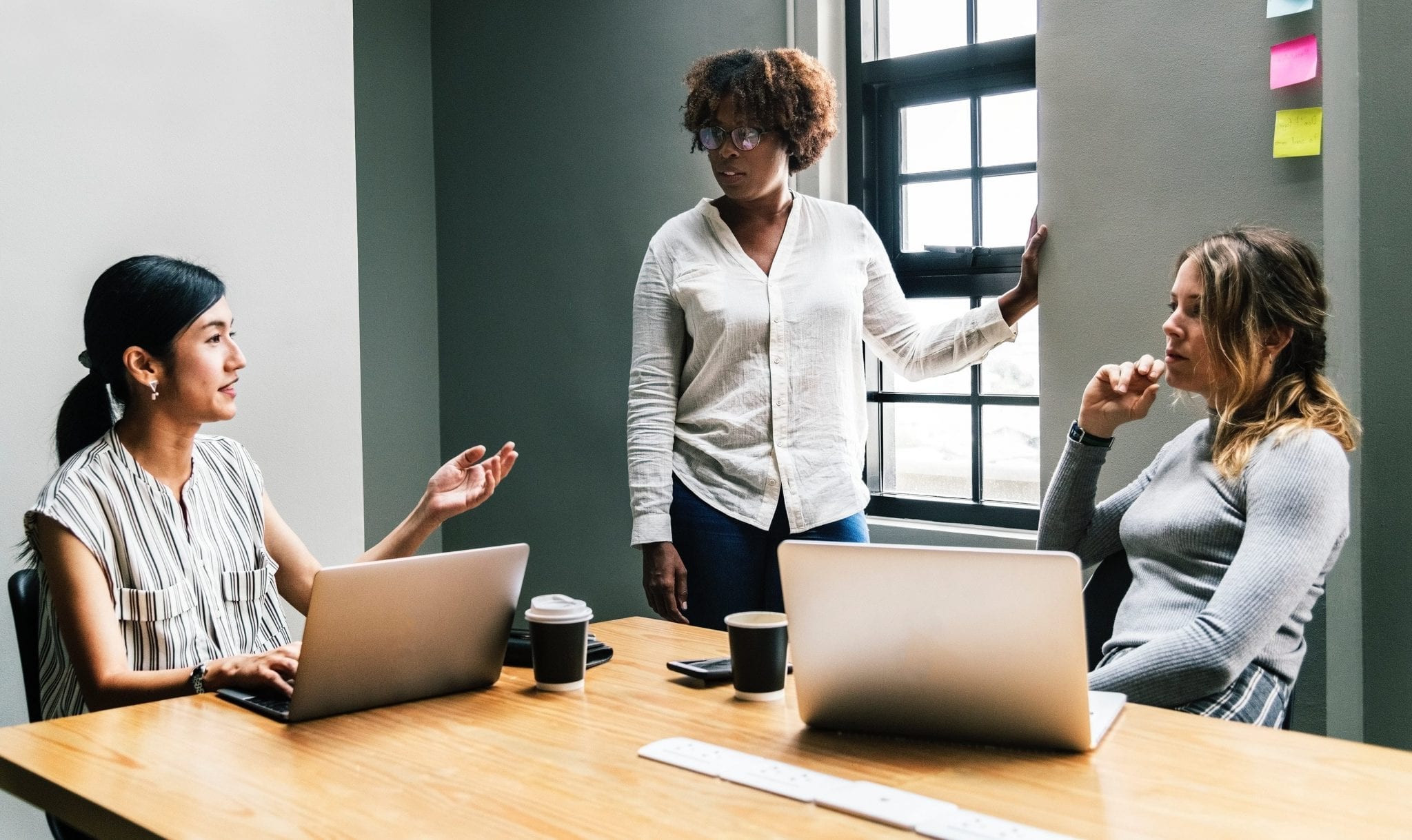 You could say that the business world was made for men. Statistics show that the odds are stacked against women rising in the business world, from the United States' inadequate maternity practices to the relative ease with which men attain higher positions and salaries. Inequality is particularly poignant for women of color.
If there are fewer opportunities for women to climb in the established workforce, it makes sense for them to turn to start-ups and entrepreneurship to shape their professional lives on their own terms. The startup world certainly needs more gender equality – female startup founders received just 2.2% of total venture capitalists' investment in 2017 – but it still offers an alternative to working in someone else's company.
We interviewed Katie Ahlfield, a Richmond, VA-based artist, to see how women can create their own niche, using their unique talent and vision to become entrepreneurs. Katie runs KT's Home Decor and Designs, and uses her Amazon, Etsy, and Pinterest pages to reach a national and sometimes international base. Pinterest in particular has proven to bring in 85% of Katie's traffic.
Katie has been an artist her whole life. "I have always been crafty and our family embraced all kinds of arts. My mom would always bring us to try something." She began to turn her lifelong passion for art and decor into a profession when friends told her she could sell her designs.
"I was merely passionate on thinking outside the box on how to decorate while working on a tight budget. People complimented my work and said I should sell [it]." Katie was skeptical that her designs could "compete with the world", but her business has grown exponentially since she started her company in 2015.
She also worked for her friend' Jayson Eastwood's engraving company, Eastwood Awards & Engraving. "My friend has a very successful business in engraving, he asked me to work part time for him awhile so I engraved with him." Although she stopped working with Eastwood Awards and Engraving when her own business took off, she did learn a lot from Jayson about how to run a business.
One of the challenges of starting your own business is developing good business practices, especially if you don't have a business background. However, Katie loves being her own boss. "It wasn't a hard transition to being my own boss. I am a very driven and persistent person and see to tackling the "To Do List". Keeping up with all aspects of the business is hard however given I didn't study business in school – accounting, promoting, design, production, working with clients, and more."
Because Katie is deaf, obstacles comes up when the art commerce world is not always accommodating. Traditional modes of commerce like art vendor fairs, where much of the interaction is verbal, can lead to miscommunication. The shift to online promotion and commerce has actually made the art world much more accessible.
Katie also views art vendor fairs as less effective than online promotion. "I actually hosted 6 different vendor events last year alone, and they have proven to be expensive and time consuming while barely making any sales."
In addition, not working a traditional "nine to five" has its challenges. "It's hard to structure my work schedule, indeed especially when I engraved at my friend's company. Tried that for a month, and I was barely keeping up with production work for my business- I had to leave his work to continue investing in my work."
Katie doesn't necessarily view sexism as a defining part of being an emerging women entrepreneur, but balancing work and family can be a huge challenge. Katie is a single mom, who homeschools her nine-year-old daughter, "a major juggle" to do while being an emerging woman entrepreneur. It might not be a gender-specific problem (men have children too), but balancing childcare with professional responsibilities is often a heavier burden for working women.
Katie's reasons for homeschooling her daughter go hand-in-hand with how work is evolving to become more flexible, and tailored to your interests and capabilities.
"She was in 3rd grade, and her teachers said that she excelled at the most areas and was well into 6th grade languages and reading, as well as math. I asked about placing her in a higher level or grade, they declined… she also asked questions that would be educative to learn about, they simply told her they won't because it's not in the curriculum.
I didn't like that- so whenever she's curious about something, I want her to have the answers and learn the most of it when she can."
From an early age, Katie's daughter is learning an attitude that fuels many entrepreneurs and startup founders. You are not limited to what is prescribed – you can use your talents and imagination to create something new, an attitude that fuels many startups and entrepreneurs.
Katie sometimes sees her daughter as a potential future entrepreneur as well. "She's already thinking up a few things for her business… Set her up anytime now and before she's 18, she's up and running successfully and comfortably." And seeing children like Katie's daughter growing up with their own dreams and aspirations, it looks as though we are moving beyond the traditional workplace as more and more entrepreneurs seek new ways to improve the world.
As Katie said at the end of our interview, "break the system and do what you love doing. It's not the only way."
What do you think about this article? Let us know in the comments, and make sure to share it with your friends.